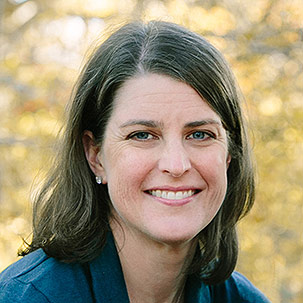 Megan manages grantwriting, prospect research, annual appeal, and communications plans for Vantage in Philanthropy's clients. For over 13 years, Megan has provided development office infrastructure support and fundraising results for our clients.
Megan's expertise is foundation grantwriting as well as individual solicitations. Megan works closely with clients to develop articulate and compelling grant requests, and is often the liaison between the client and the grantmaker. Megan has earned over $54 million for our clients from numerous foundations. Megan has significant experience with government grantmaking programs at the local, state, and federal level from Save America's Treasures and U.S. Dept. of Housing and Urban Development to Community Development Block Grants (CDBG) and state historic, education, justice, and cultural grantmaking programs. Megan was responsible for managing $2 million in federal and state grant funding for the YWCA Southeastern Massachusetts.
Megan develops and implements annual appeal plans for nonprofit clients to meet general operation and program requirements. Megan's experience with direct mailing collateral, prospect research, and database management ensures the success of each annual giving plan. Megan has been responsible for the Boys & Girls Club of Fall River's Great Futures Campaign, Oliver Hazard Perry Rhode Island's Plank Owner program, and Read to Succeed's annual appeal, among many other appeals.
In support of successful capital campaigns, Megan serves as lead prospect researcher to identify and assess the capacity and potential affinity of major gift individual, corporate, and foundation prospects. Using proprietary research techniques, Megan is able to identify and deliver new donor prospects to our clients. Megan is also responsible for client communications plans, including newsletters, annual reports, internet-based marketing, press releases, and event invitations.
Megan graduated from Roger Williams University in Bristol. Meghan began her career as the Curatorial Assistant at the International Yacht Restoration School (IYRS) in Newport where she worked on restoring the Victorian schooner-yacht Coronet and assisted in the restoration of the historic mill. Megan joined Battleship Cove in Fall River, Massachusetts as the Marketing & Communications Manager where she was responsible for national communications, visitation and tourism. Megan also served as Development Assistant at the Aquidneck Land Trust administering its annual fund and membership program, and special events.
Megan lives in North Kingstown, Rhode Island with her family.